Now is the time to create more interactive social media. People are looking online for entertainment, things to do at home and for advice. More and more businesses are also promoting themselves online and via social media, using instagram and Facebook to inform customers with the latest updates and new ways of running. If you didn't have an active social media account before then now is definitely the time to invest some resource in giving your online presence a boost.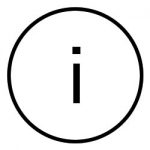 People will be looking to online resources more so give them information
People are looking to online resources for helpful information, home activities and things to do. So even if you aren't actively selling at the moment then there are still many ways to communicate with your customers and by offering helpful tips and free advice to customers it means that they are more likely to remember you when normality returns.
Create interactive social media for you to communicate with customers
Think about creating live videos, online tutorials or competitions for your customers to interact with. It will keep you busy and put your business in a positive light for those that are struggling, meaning that people are more likely to remember you when this is over. You can ask for donations if you are running online classes, or simply offer some for free. You can also let customers know about new rules and regulations about how you are now running your business, for example if you're offering a takeaway service then you can let them know via social media how to collect their orders etc.
Build a community with your customers, create good vibes
Building a platform where people can discuss and communicate together will help to get your brand name out there and encourage people to visit your platform for answers and help. Promoting your business via social media creates a space for people to share thoughts and concerns and if monitored efficiently means you can answer questions and give advice quickly. This shows your business in a better light and lets people know you're there to help. Promote positive thoughts and stay upbeat on your social media, in worrying times people enjoy seeing cheerful posts!
Social media is a fantastic way to communicate, but it must be done in a sensitive and positive way to ensure your business creates the best brand it can. Here are some examples of how NOT to run your social media account!