Important!
Magento has now stopped support for Magento 1
Magento 1 to Magento 2 Upgrade
The team at Verve have the skills needed to provide a streamlined Upgrade from 1 to 2
Magento 1 customers should make the switch to Magento 2 sooner rather than later
It has now been four years since the launch of Magento 2 on 17th November 2015 and there is an ever increasing need for Magento 1 customers to make the switch sooner rather than later. Magento will be stopping the support for Magento 1 in June 2020 which means that if any issues arise there could be major complications for websites that haven't made the move.
A smooth and seamless upgrade is essential, so choosing an agency that can provide this service is a must! The team at Verve have the skills needed to provide a streamlined switch from 1 to 2.
Why you should upgrade to Magento 2
Speed Up Your Website

Magento 2 offers a smoother, faster shopping experience and all round better performance. The new platform will increase loading page speed by up to 50%
Time is Money

By deferring the switch there could also be a negative impact on cost and you may struggle to find an agency that has the time available
Magento 1 will be open to 'attack'

Failing to make a start now could create complications by putting you at risk with having an insecure Magento 1 site when Magento stops its support in 2020
Read on for more information on why you should upgrade to Magento 2
The switch to Magento 2 is inevitable and time is running out
Businesses will be putting themselves at risk by leaving it too late
Why Magento 2?
Magento 2 promises a smoother, faster shopping experience and all round better performance. And with built in support for lightning fast caching mechanisms (such as Varnish) you could really see your site fly. This feature is particularly important for avoiding downtime during periods of high traffic.
It is highly recommended that in order to stay at the forefront of innovation, design and security, an upgrade should be considered a high priority. The new features and technology of Magento 2 also offer excellent benefits to the merchant, all designed to increase conversions. These features include improved performance and scalability, improved checkout process, a mobile friendly site, easy to upgrade, which is essential for eCommerce stores, key integrations, plus common and useful extensions, an instant purchase feature making it quick and easy to place an order, email marketing automation and advanced reporting giving you insight in three critical areas – orders, customers and products.
Improved performance and scalability
Smoother, faster shopping experience
When should I Upgrade?
By deferring the switch there could also be a negative impact on cost and you may struggle to find an agency that has the time available to help you make the upgrade. The later you leave the switch the greater the demand will be for Magento 2 websites and agencies may not have the time to schedule in the work which will result in much higher costs. Due to the complexity of a Magento website development and depending on the bespoke requirements the process of creating a new Magento website can take several months.
It is best to start thinking about making the switch much sooner rather than later to ensure you get everything in place before June 2020.
A Magento website can take several months to create
Make the switch sooner rather than later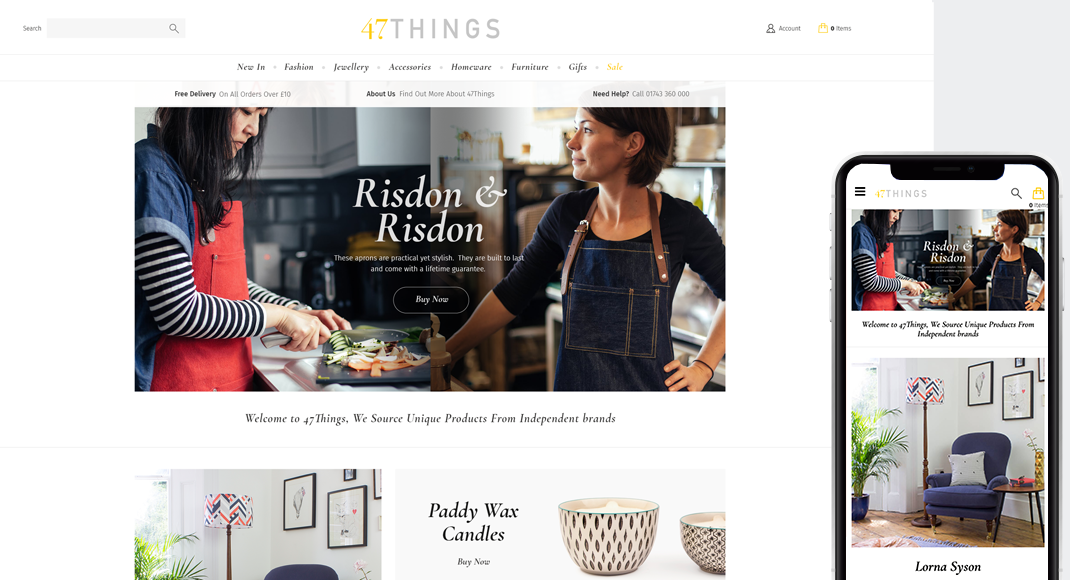 How much would it cost?
The cost can vary greatly on the type of site you are having. You can choose a basic template to something much more bespoke and technical with various plug-ins and adaptations.
It is important to tell your agency exactly what you want and what you want to achieve with your Magento 2 site to ensure you obtain a precise quote.
Have a clear brief of what you want to achieve with your new website
Cost will depend on the type of functionality you are looking for
How do we perform a Magento 2 upgrade?
There are 3 steps we follow for the upgrade success
1
Establish the required functionality for your website

We will spend time researching your business and existing website to ensure we get the functionality right for your new Magento 2 site
2
Research, design and develop a bespoke theme for your site

The team here at Verve will create a bespoke and in-depth theme along with all your required business functionality
3
Upgrade your data & customers to your new Magento 2 website

We will ensure that all your existing data is safely and successfully transferred across to the new platform
OUR MAGENTO 2 CASE STUDIES
Our results speak for themselves. Take a look below
OUR MAGENTO 2 CASE STUDIES
HAPPY CLIENTS
"
Verve understood our requirements and were able to provide excellent solutions to create a streamline process for both our customers and the Pipekit team. We have found Magento 2 to be very user friendly and following training, we have adapted quickly from the custom built platform our previous site was built on."
"
Martyn Rowlands, Managing Director
Pipekit
"
I couldn't be happier with my new website from Verve. We have used a number of much larger agencies in the past and none of them have come close to providing the level of service that I received from the team at Verve. The design team understood and interpreted my brief perfectly and the developers showed no hesitation when it came to implementing a number of non-standard features into the build. Thanks to Verve we once again have one of the most up to date eCommerce websites in our niche that we are sure will help to further grow our business.
"
Mike Cummings, Managing Director
Simply Baby
"
We're delighted to have worked with Verve on the latest Tudor Griffiths website. From the outset, we've found their approach to our work to be of a particularly high standard. They understood the brief exactly and have delivered it to an incredibly professional finish. Their team has been a joy to work with and we highly recommend their work to others.
"
Patrick Dixon, Head of Marketing
TG
"
I thought finding the right technology partners to work with as we scaled our manufacturing and eCommerce business in Shrewsbury would mean looking beyond the boarders of Shropshire. I was wrong, we found Julian and his team to be more than capable and working with them has been a delight. They tackled the inevitable obstacles with enthusiasm and delivered a successful outcome on time and on budget.
"
Edward Taylor, Managing Director
Purition