Magento 1 Businesses
Protect your site
Magento 1 End of Life Support
Verve can help you mitigate potential hacks
Put safeguards in place to protect your Magento 1 site against future attacks
Magento 1 end of life is here, and some merchants have made the decision NOT to upgrade. But what can you do to protect your site from future hacks now that Magento has ended support for Magento 1? 
Verve can help. To assist our clients that are still on Magento 1, we have adapted our security retainer to help prevent your site succumbing to hackers.
What we do to protect your site
Website Scanning & Detection

We monitor your site for hacks and blacklisting, ensuring that we are ahead of the game with any potential dangers
Server Side Scanner

We constantly scan your site to ensure that we can detect any issues quickly. We carry out Conditional Malware Detection & Continuous Monitoring
Protection

We protect your site from hacks and attacks. Brute Force Protection. DDoS Attack Mitigation. Malware & Hack Prevention
Response

We respond quickly and effectively to any attacks, ensuring damage limitation. We repair and restore hacked websites before it harms your reputation
Removal

We safely remove any malicious code in your website file system and database. We restore your site completely. Websites with security warnings lose 95% of their traffic. We submit blacklist removal requests on your behalf
Repair

SEO spam keywords and link injections harm your brand. Make sure your website looks right in search engines
Read on for more information on why you should protect your Magento 1 site
Support for Magento 1 has now ended, and sites are at risk
Don't put your business at risk by not implementing safeguards
Prevent Future Attacks
Our security retainers are designed to keep your business and your website safe. For a fixed fee per year we can protect your website against future hacks and you can gain peace of mind by securing all your websites. Our website firewall (WAF) blocks attacks by filtering malicious traffic. We stop hacks and speed up your site.
Protect your website against future hacks
Fixed fee per year
Be Proactive
Each month we take a proactive approach to monitoring and cleansing your site to ensure no malicious code is installed on your site that could lead to potentially crippling fines from multiple organisations (ICO, Payment Gateways, Credit Card providers etc).
There is an ever increasing need to be more vigilant when it comes to the security of your site, so why not let us handle that for you. It may not be the time for you to move to Magento 2 but it certainly is the time to protect your assets.
Proactive approach to monitoring and cleansing
Protect your assets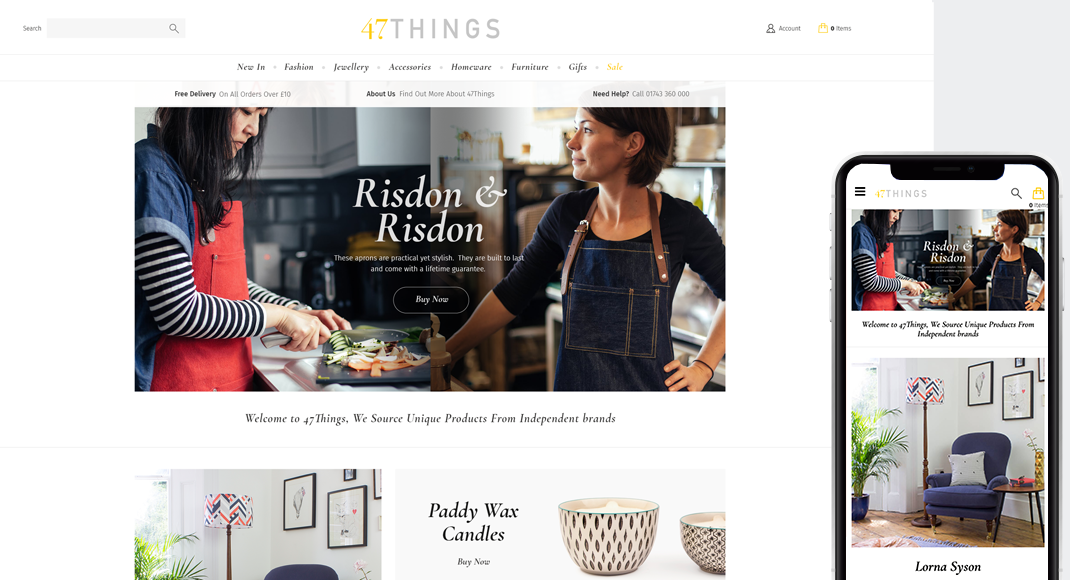 What can I do to help?
A Verve Security Retainer is a positive step to protect your site and your customers' data (and will go a long way in convincing PCI auditors that you are trying to protect your customers data), however we can not guarantee 100% coverage of all possible intrusions and site security should be an embedded process of your entire business and not an afterthought.
We help to protect your site and your customers' data
Site security should be embedded throughout your business
We can help protect your site
OUR MAGENTO 2 CASE STUDIES
Our results speak for themselves. Take a look below
OUR MAGENTO 2 CASE STUDIES
HAPPY CLIENTS
"
Verve understood our requirements and were able to provide excellent solutions to create a streamline process for both our customers and the Pipekit team. We have found Magento 2 to be very user friendly and following training, we have adapted quickly from the custom built platform our previous site was built on."
"
Martyn Rowlands, Managing Director
Pipekit
"
I couldn't be happier with my new website from Verve. We have used a number of much larger agencies in the past and none of them have come close to providing the level of service that I received from the team at Verve. The design team understood and interpreted my brief perfectly and the developers showed no hesitation when it came to implementing a number of non-standard features into the build. Thanks to Verve we once again have one of the most up to date eCommerce websites in our niche that we are sure will help to further grow our business.
"
Mike Cummings, Managing Director
Simply Baby
"
We're delighted to have worked with Verve on the latest Tudor Griffiths website. From the outset, we've found their approach to our work to be of a particularly high standard. They understood the brief exactly and have delivered it to an incredibly professional finish. Their team has been a joy to work with and we highly recommend their work to others.
"
Patrick Dixon, Head of Marketing
TG
"
I thought finding the right technology partners to work with as we scaled our manufacturing and eCommerce business in Shrewsbury would mean looking beyond the boarders of Shropshire. I was wrong, we found Julian and his team to be more than capable and working with them has been a delight. They tackled the inevitable obstacles with enthusiasm and delivered a successful outcome on time and on budget.
"
Edward Taylor, Managing Director
Purition